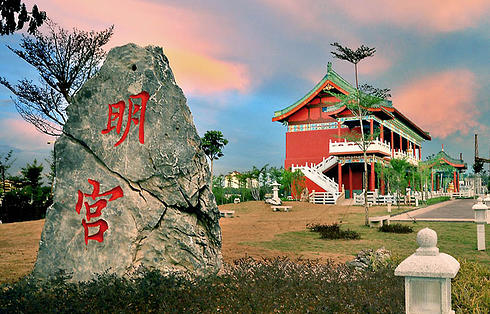 Ming Palace
The concept of Ming Palace originates from the architectural structure and style of the Ming Dynasty. It occupies an area of 30,000 feet and is highly integrated with the Ming Dynasty's brilliance, and the precision in its layouts. With luxurious interior facilities, the entire development excludes an aura of Ming culture unique only to itself. The ancient Ming Palace is richly decorated, emphasizing on the orientation and symmetry to reflect the eternal peaceful environment.
The whole architecture is designed in great details followings the traditional Ming culture. Ming Palace, a truly ideal resting place of Chinese descendants.
---

Bamboo Garden
Bamboo lends an exotic oriental atmosphere to the landscape. It symbolizes strength, flexibility, tenacity, endurance and compromise. As a result, Tang Villa 2 exudes an atmosphere filled with compassion, comfort and peace.
Bamboo also represents a time-honored tradition, bringing generations together to foster a bond to meet forward in life. With the compassionate and merciful Goddess of Mercy guarding over the courtyard, one feels the love that enlightens and bond family together. The faith in itself indicates the paths and steps towards enlightenment within the Tang Villa II.
---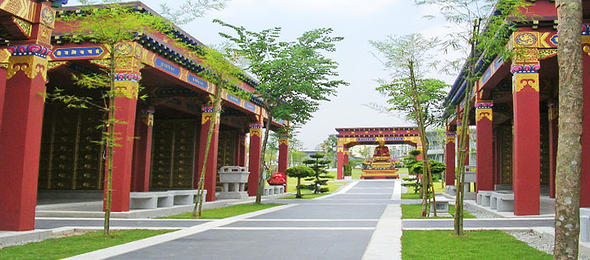 Heritage Court
Heritage Court, as the name implies, aims at reminding us to exemplify the act of piety in our daily life, and also to pass on the virtue from generations to generations. Spreading across the prime land area in the central of Shah Alam and with 6 majestic blocks of columbarium, Heritage Court is renowned for its scenic landscape tapestry that pays tribute to the beauty of mother nature. While one spends time immersing his/her soul within the beauty surrounding Heritage Court, it lush walkway, greenery and posh landscaping would leave one gasping in awe.
Blending with Chinese cultural arts and the idea of peace and tranquility, Heritage Court is indisputably a magnificent resting place for our departed loved ones.
English